Swale on Yale
Seattle, WA
Creating an Urban Water Cleansing Machine
Capitol Hill stands above the densely developed Cascade Neighborhood of South Lake Union. About 430 acres of the hill drain stormwater to South Lake Union through pipes in the neighborhood. With a goal of protecting Lake Union, Seattle Public Utilities identified a need for a green stormwater infrastructure project that would considerably improve water quality. Formally called the Capitol Hill Water Quality Project, it's nicknamed the Swale on Yale, and is known nationally for its creative approach to stormwater treatment in an urban environment.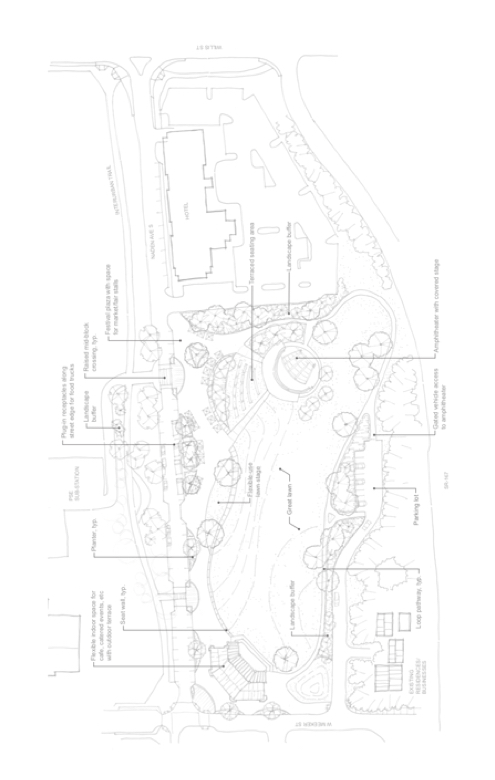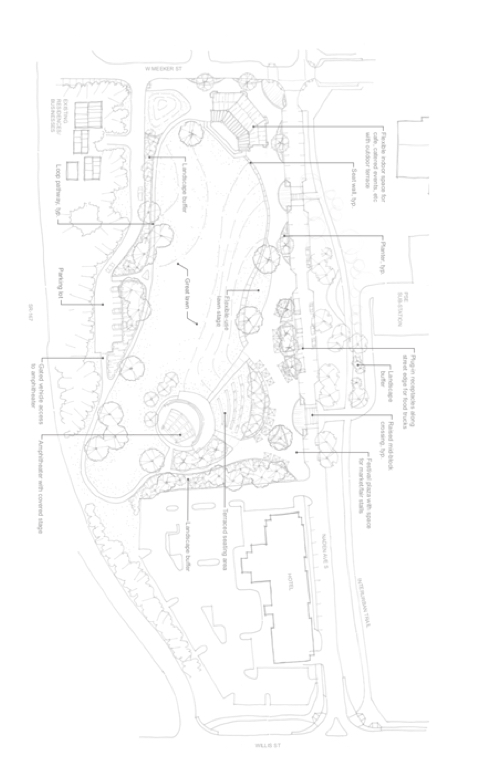 The project consists of four large biofiltration treatment swales to clean low flow stormwater from Capitol Hill before it enters Lake Union. These swales range from 10 to 17 foot wide and total over 1100 LF on four city blocks. They have the capacity to treat 3,000 gallons of stormwater runoff per minute or 180 million gallons over a year.
KPG provided project management, urban design, landscape architecture, traffic engineering, and stakeholder facilitation and outreach services, including presentations to the Seattle Design Commission, which unanimously supported the proposed urban design. KPG assisted with coordination with Seattle Public Utilities, Seattle Department of Transportation, Seattle City Light, and Vulcan Development. Design features include custom curb and railing edge treatments, interpretive signs, graphic art for a utility pole wrap, custom bridge and seating, and over 20,000 plants installed in the four swales.
To learn more about Swale on Yale follow this link: https://www.cnn.com/videos/business/2019/07/11/seattle-swale-on-yale.cnn.